Upcoming Events
28 February – Impact100 Fremantle 2019 Strategy Session
14 March – Impact100 Fremantle 2019 Launch
28 February – Impact100 Fremantle 2019 Donor Strategy Session
*Please note this event is for donors of Impact100 Fremantle.
A big part of Impact100 Fremantle is the opportunity to be involved in the decision making process.
This process begins with a Donor Strategy Session which sets the focus for the year.

Impact100 Fremantle Strategy Session 2019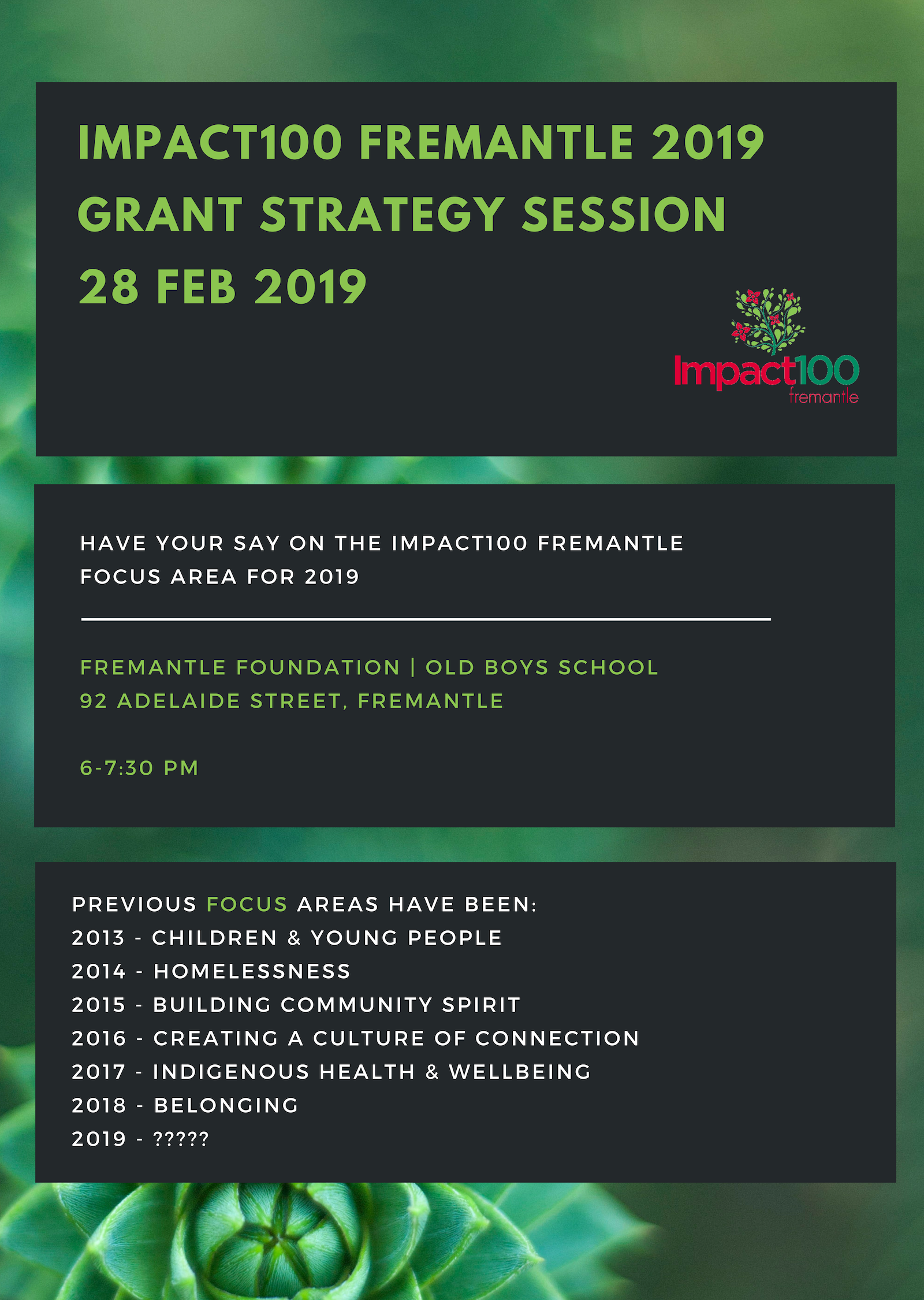 Click Here to RSVP to the Strategy Session for 2019
14 March – Impact100 Fremantle 2019 Launch
Impact100 Fremantle is about to launch for another year of high impact giving.
The launch event is a great opportunity learn more about the Impact100 Fremantle experience and hear an inspiring update from Julie Gorman about our 2018 major grant recipient Fremantle PCYC – Breakfast Club.
This year's launch will be held at the Guildhall in North Fremantle on 14 March, starting at 6pm. There will be a cash bar available and light nibbles are provided. The more the merrier so please bring your friends, family and colleagues and help us launch Impact100 Fremantle.
Everyone is welcome.
The bigger our circle grows, the greater the impact we can have.
Come along and learn why hundreds of locals are choosing Impact100 Fremantle…
Click HERE to RSVP to the 2019 Launch
In the last six years Impact100 Fremantle donors have raised and granted over $700,000 to incredible local projects.