Professional Adviser Workshop and 'The Business of Giving with Dale Alcock'
One thing we've heard over the last few years is how important it is for professional advisers to come together and mix with others. This is a great chance to meet with industry contacts and learn how you can support your clients giving and grow your own understanding of philanthropy.
CPD Workshop – The How and Why of Giving – 4.30pm – 5.30pm
This free CPD workshop is suitable for Lawyers, Wealth Advisers and Accountants.
What will you learn?
Why you should be introducing your clients to giving

How to support your clients giving through various structures including the little known community foundation option

Practical next steps to introduce your client to consider charitable giving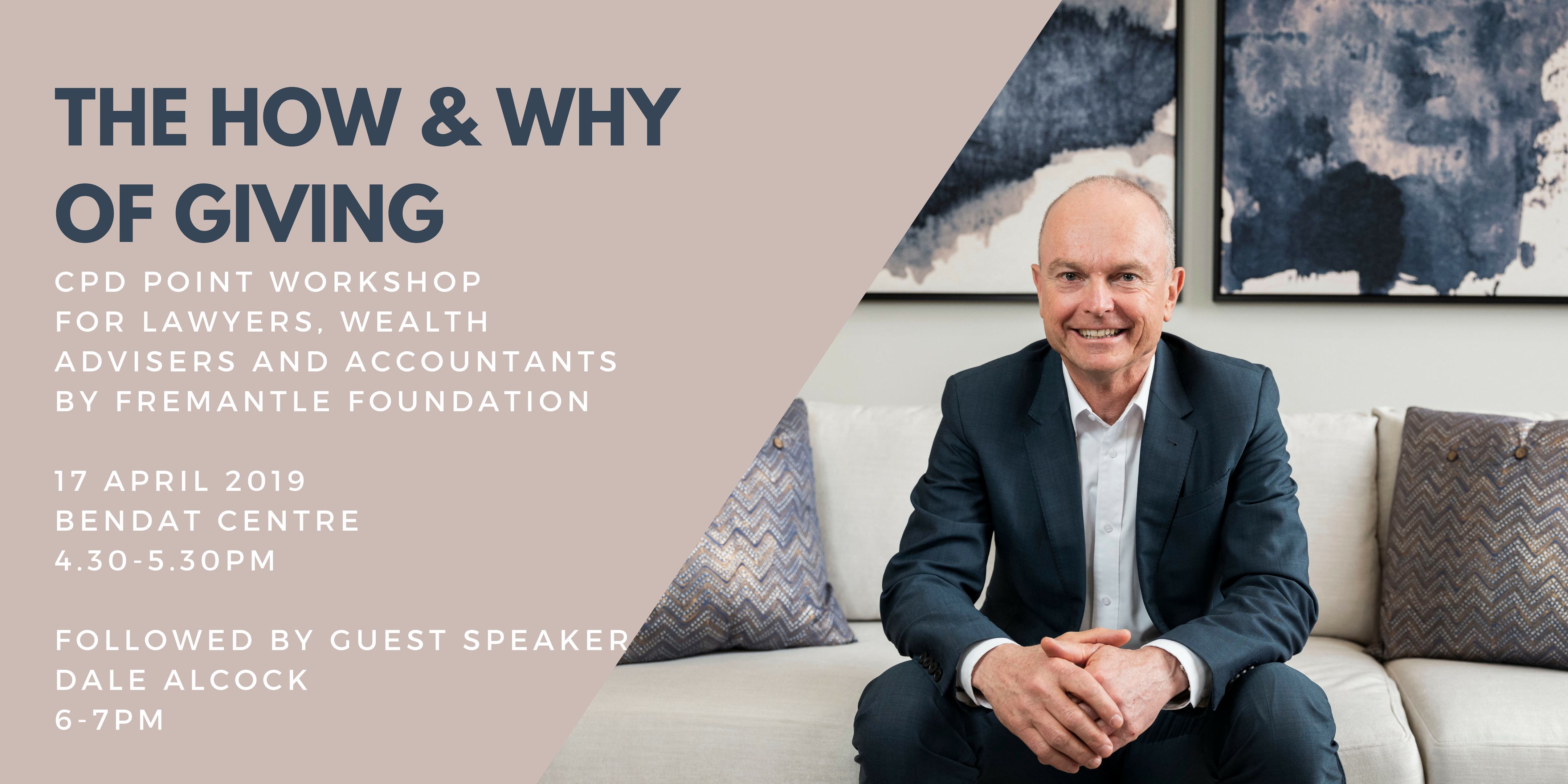 Followed by guest speaker – Dale Alcock – 6pm – 7pm
It's with great pleasure that I invite you to join us after the workshop to hear Dale Alcock talk about his personal experience in giving, from both a personal and business perspective.
Please see all the details below to RSVP for this free event.
—
1 hr Workshop: The How and Why of Giving
4:30pm – 5.30pm
Wednesday 17 April
Bendat Centre, 36 Dodd Street, Wembley
Followed by 1 hour Guest Speaker: Business of Giving
6.00 – 7.00pm with Dale Alcock
—
—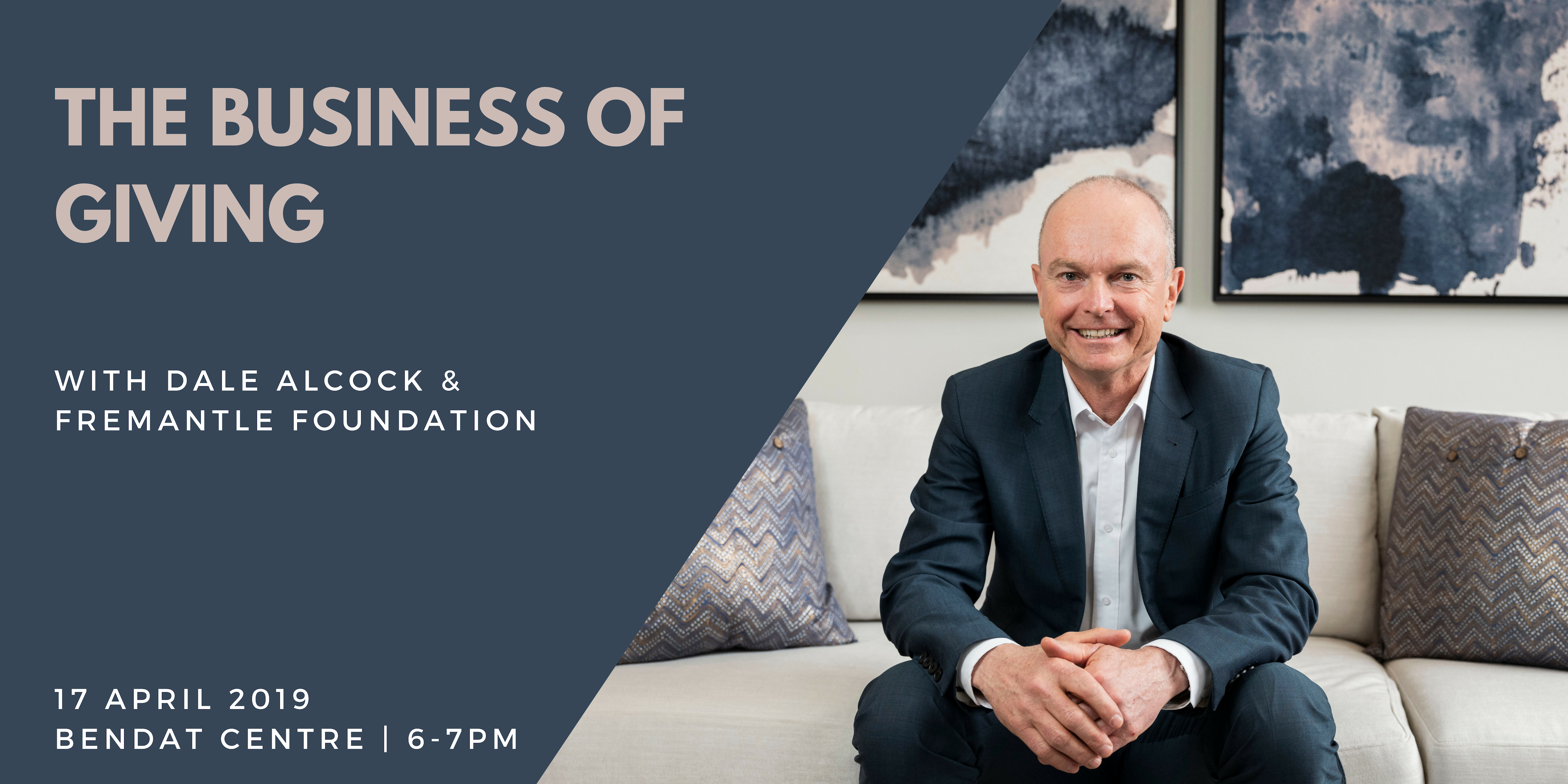 Dale Alcock is a homegrown success story, from bricklayer to Australia's leading home builder. His reputation has become synonymous with quality, excellence and distinction.
Dale remains an avid believer in the social responsibility of his companies. As an industry advocate, Dale provides valuable support to industry training programs and promotes career opportunities within the building industry.
Since establishing his own dedicated apprenticeship training program in 2004, the ABN Group continues to manage Australia's largest private training group in the industry, with more than 1000 apprentices graduated. Through his Alcock Family Foundation, Dale has also donated more than $8.4 million over the last 10 years to worthy causes including medical research, humanitarian relief work and the environment.
In November 2016, Dale became the fifth President of the Fremantle Dockers Football Club after five years as a board member.