Named Fund Information Afternoon Tea
Have you ever wanted to start your own charity or do you regularly give to multiple causes and struggle to keep track of all of your donations?
Come along to an information session and afternoon tea at the Fremantle Boys School, 92 Adelaide Street Fremantle on Thursday May 10, at 4pm to hear about how simple, effective and rewarding it is starting a Named Fund with the Fremantle Foundation.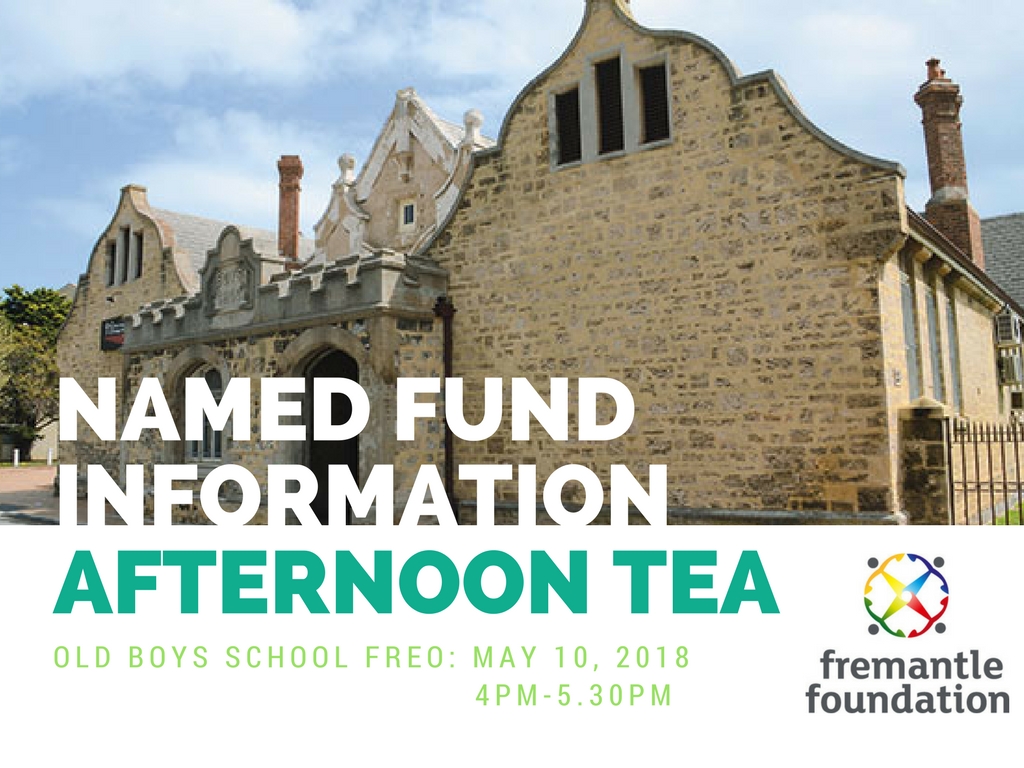 When you start a Named Fund, it's like having your own foundation, but without all of the hassles.
By having the Fremantle Foundation on your side you get support for the biggest question of all – How can you have the biggest impact?
We can help you to make an immediate and ongoing impact on the vital needs of the community and causes you feel passionate about.
We would love to have you join us to find more about our Named Funds.
Please RSVP here or if you are unable to attend on this day but would still like information about our Named Funds please email brooke@fremantlefoundation.org.au