INVITE: Impact100 Fremantle Voting and Awards Night
We're pleased to invite you to the Impact100 Fremantle Voting & Awards Night on Thursday, 1st November.
Come along and hear presentations from our 4 amazing finalists pitch for a game changing grant of $100,000.
We warmly encourage you to bring along your friends, family and colleagues to the Fremantle Old Boys School to be part of this special community event.

WHEN
6.00PM, Thursday 1st November
WHERE
Old Boys School
92 Adelaide St. Fremantle
(Entry via the courtyard off Cantonment St)
OUR NIGHT INCLUDES:
Inspirational presentations from our 4x finalists to learn how their projects foster belonging in Fremantle

An update from Ngalla Maya – our 20187 Impact100 Fremantle winner

Delicious catering from Little Sister Delicatessen

Complimentary drink on arrival and cash bar available

2018 Impact100 Fremantle donors will have the chance to vote to help decide the winning grant recipient

Finally, the Major Grant and Runner-Up Grants will be announced for 2018
TICKETS
Adults – $35.00
Under 18 – Free
Impact100 Fremantle inspires at least 100 donors to each contribute $1,000 annually and then pool the contributions to make high impact grants to local charities and projects.
This has made an incredible impact for our previous five winners: Ngalla Maya, Night Hoops, Growing Change, FORM/100 Hampton Rd Kitchen and Dismantle.
How can we create a community where all people feel a sense of belonging?

In the recently published Fremantle's Vital Signs, Belonging was one of four key categories taking the pulse of our community.

Belonging is important for a vibrant and healthy community. A feeling of belonging can assist individuals in leading a healthy and rewarding life with a strong sense of agency.

In Fremantle we pride ourselves on a strong community spirit and a sense of real belonging, but who is missing out? There are people who live in and around Fremantle that don't experience that sense of connection, community and belonging. How do we remove barriers and open doors to give these people stronger options and choices to participate in a real sense of belonging?

In 2018, Impact100 Fremantle is invited organisations and projects that are creating opportunities for people to feel a stronger sense of belonging in our community.
2018 Finalists
We are pleased to present our finalists for 2018.
One of the following organisations will receive a game changing grant of $100,000 at the Voting and Awards Night on Thursday 1st November:
Black Swan Health, Freo Street Doctor Plus – integrate an experienced Mental Health professional at Freo Street Doctor clinics in the Fremantle area

Fremantle Men's Community Shed – hands on, skills based workshops for persons living with disadvantage

Fremantle PCYC, Breakfast Club – support at-risk youth, improve their health and nutrition and set them up that day to engage in learning at school

ICEA Foundation – comprehensive community yarn program for Fremantle schools, businesses and community members
To learn more about our four finalists and their inspiring projects, head to our website.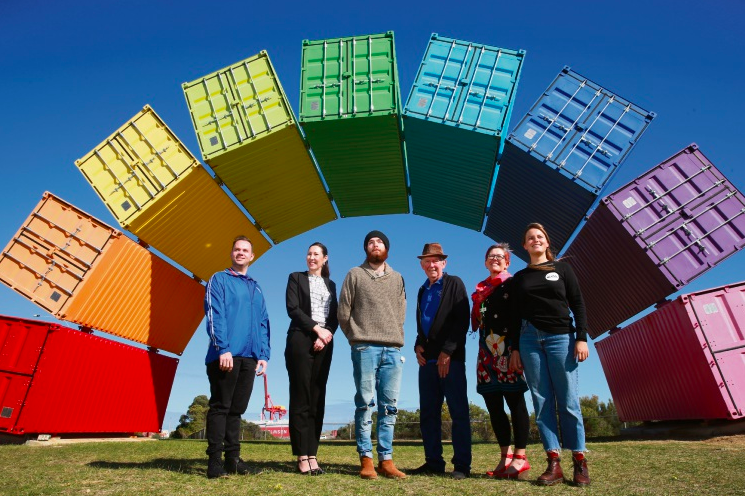 Above: 2018 Impact100 Fremantle Finalists Fremantle PCYC, ICEA Foundation, Fremantle Men's Community Shed & Black Swan Health
We need your help to reach our target
We are still looking for donors to help us reach our target.
Impact100 Fremantle is a great way to get involved in giving and together make a significant impact in your local community.
It is not too late to join the Impact100 Fremantle community as a donor in 2018!
Donate now and help decide which organisation will receive a game changing $100,000 grant at the Awards Night.

We will continue taking donations right up until the Thursday 1st of November. Encourage your friends and family to become donors too!