Families in Philanthropy
Recently, one of our fund holders, the Bray Family Fund sat down with their three teenage children to make granting decisions together as a family.
Emma and Harry Bray, along with their children, are passionate about supporting mental health, empowering individuals through employment and tackling homelessness. In 2019, the Bray Family Fund have chosen to support CARAD Fare Go Food Truck, Dress for Success Perth, 20 Homes 20 Lives and the Tomorrow Man programs in WA.
The great bonus about having a family fund with Fremantle Foundation is that it has generated some lively and meaningful family discussions around the dinner table. Engaging our children in our decisions around supporting our chosen charities was important to us. After discussing our areas of interest with Fremantle Foundation they were able to curate and then suggest a collection of organisations in need of support. We look forward to following and developing relationships with our chosen organisations and we very much appreciate the information and guidance we have received from Fremantle Foundation.

Emma Bray, Bray Family Fund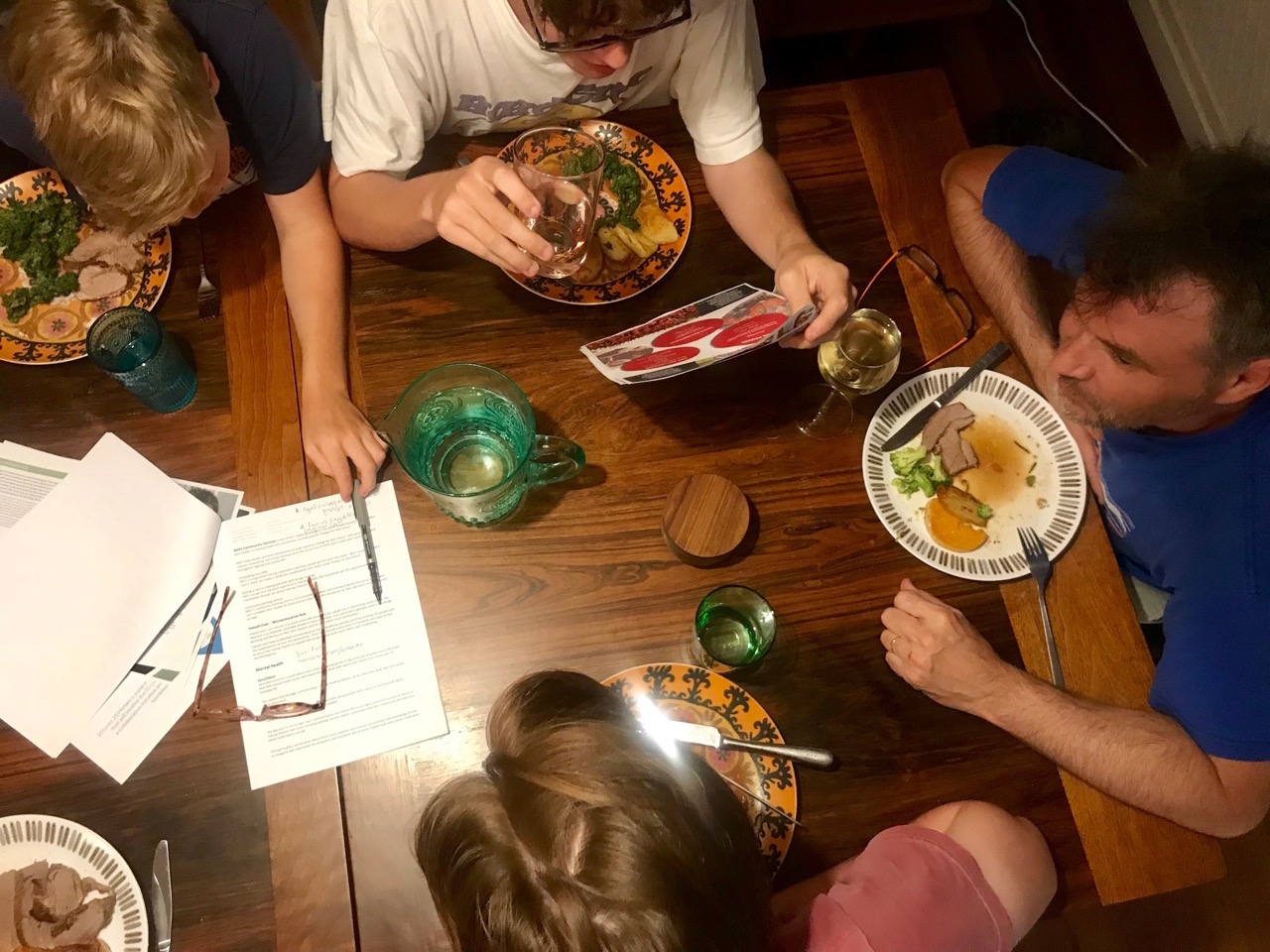 32% of funds held with the Fremantle Foundation are 'family funds' and given the benefits of engaging family members of all ages in philanthropy it is no wonder why!
No matter how old your children are, integrating philanthropy into your family life can be an excellent way to pass on healthy attitudes about money and helping others.
Some of the numerous benefits of family philanthropy include:
Creating meaningful family experiences – helps to solidify family values, while family members work together, communicate with each other and learn to trust one another
By making gifting decisions communally, younger family members can develop a wide variety of skills, including communication, negotiation, shared decision making, leadership, accountability, financial literacy and responsibility to help others
Become an intergenerational common ground, a venue where as many as three generations can share their knowledge, skills, passions, and perspective, and learn together
Research has shown that the act of giving can actually cause family members to have an increase in happiness
If you're interested in learning more about how to engage your family in philanthropy, be sure to come along to our upcoming 'Families in Philanthropy workshop.